Healthy kidneys clean your blood by removing excess fluid, minerals, and wastes. But what if the kidney failure diseases symptoms are appearing because the kidneys are not functioning well which lead to kidney failure?
Kidneys are the organs that filter waste products from the blood. Kidney failure occurs when your kidneys lose the ability to filter waste from your blood sufficiently. Harmful residues can build up in your body. Your blood pressure may rise. Your body may retain excess fluid and not make enough red blood cells.
What causes kidney failure?
People who are most at risk for kidney failure usually have one or more of the following causes:
Loss of blood flow to the kidneys
A sudden loss of blood flow to your kidneys can prompt kidney failure. Some diseases and conditions that cause loss of blood flow to the kidneys include:
heart attack
heart disease
scarring of the liver or liver failure
dehydration
a severe burn
an allergic reaction
a severe infection, such as sepsis
High blood pressure and anti-inflammatory medications can also limit blood flow.
Urine elimination problems
When your body can't eliminate urine, toxins build up and overload the kidneys. Some cancers can block the urine passageways. These include prostate (most common type in men), colon, cervical, and bladder cancers.
Other conditions can interfere with urination and possibly lead to kidney failure, including:
kidney stones
an enlarged prostate
blood clots within your urinary tract
damage to the nerves that control your bladder
Other causes
Some diseases and conditions may lead to kidney failure, including:
a blood clot in or around your kidneys
infection
an overload of toxins from heavy metals
drugs and alcohol
chemotherapy drugs, medications that treat cancer and some autoimmune diseases
certain antibiotics
uncontrolled diabetes
How kidney failure diagnosed
Blood test
It is to measure substances like waste products that are filtered by your kidneys, like blood urea nitrogen (BUN) and creatinine (Cr). A speedy rise in these levels might indicate acute kidney failure. GFR (Glomerular filtration rate) – A blood test measures what quantity blood your kidneys filter every minute to shows how well your kidneys are operating. A glomerular filtration rate of sixty or higher is within the traditional range.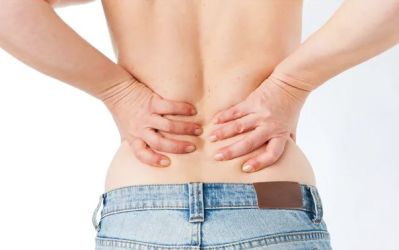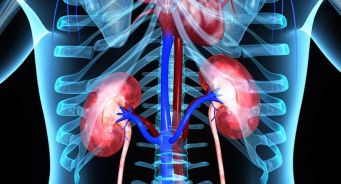 Urine test
Your doctor could take a urine sample to check the measurement of the quantity of protein, notice the presence of abnormal cells, the concentration of electrolytes which may be a proof of kidney disease. Your doctor may perform an examination regardings urination. This measures the quantity of red and white blood cells, appearance for high levels of microorganism, and they will search for high numbers of cellular casts.
Imaging
Tests like ultrasounds, MRIs, and CT scans give pictures of the kidneys themselves, besides the urinary tract. This enables your doctor to look for blockages or abnormalities in your organs.
Kidney tissue sample
Tissue samples are examined for abnormal deposits, scarring, or infectious organisms. Your doctor will use a kidney biopsy to collect the tissue sample. A biopsy is a simple procedure that's usually performed while you're awake. You'll have a local anaesthetic to eliminate any discomfort. The sample is collected with a biopsy needle inserted through your skin and down into the kidney. X-ray or ultrasound equipment is used to locate the kidneys and assist the doctor in guiding the needle.
Treatments available for kidney failure
Dialysis
It will use a machine to filters and purifies the blood. The machine performs the function of the kidneys. Counting on the type of dialysis, you will be connected to an oversized device or a transportable catheter bag. You will follow a low-potassium, low-sodium diet besides dialysis.
Dialysis doesn't cure kidney failure; however, it'll extend your life if you attend often scheduled treatments. Dialysis cleanses the body of waste products within the body by use of filter systems.
Kidney transplant
Another treatment possibility may be a kidney transplant. There's sometimes a long wait to receive a donor kidney that's compatible along with your body, although if you've got a living donor, the process might go more quickly.
If kidney failure happens and is non-reversible, kidney transplantation is an alternate choice for dialysis.
Preventing kidney failure
There are steps you can take to reduce your risk of kidney failure.
Follow directions when taking over-the-counter medications.
Taking doses that are too high (even of common drugs such as aspirin) can create high toxin levels in a short amount of time. This can overload your kidneys.
Whenever possible, you should limit your exposure to chemicals, such as household cleaners, tobacco, pesticides, and other toxic products.
Many kidney or urinary tract conditions lead to kidney failure when they're not managed properly.
Follow your doctor's advice, always take prescribed medicine as directed, and maintain a healthy lifestyle.
Get Insurance Advice
Financial Security – Its There When Needed
Levine can can help you to protect yourself and the future of your loved ones. Get immediate financial security. Don't touch your savings. Let insurance provide it.
She can help provide the financial security in times of hardship and will be able to ease the financial burden of your dependents in your absence.
Contact our AIA INSURANCE AGENT LEVINE LEE to get in touch with us and start your personal coverage, group coverage or choose your plan now. Get covered correctly. Be advised correctly. Call Levine Lee (+6012-684 0948) today to be advised on the best insurance protection personalized for you. Or send us the form below on your interest.
Latest posts by Levine Lee
(see all)