Protection is something that protects from danger, illness or discomfort. Protection can be attributed to property, life and anything else that is valuable.
Protection
We all need protection all the time. This is because there is a potential danger that can occur out there suddenly.
So, one of the ways to protect yourself and your loved ones is to get insurance. Insurance can provide benefits to an individual, family, businessman as well as a society. The main advantages of insurance can be described as follows: –
Contact Red Cover Insurance Agent
---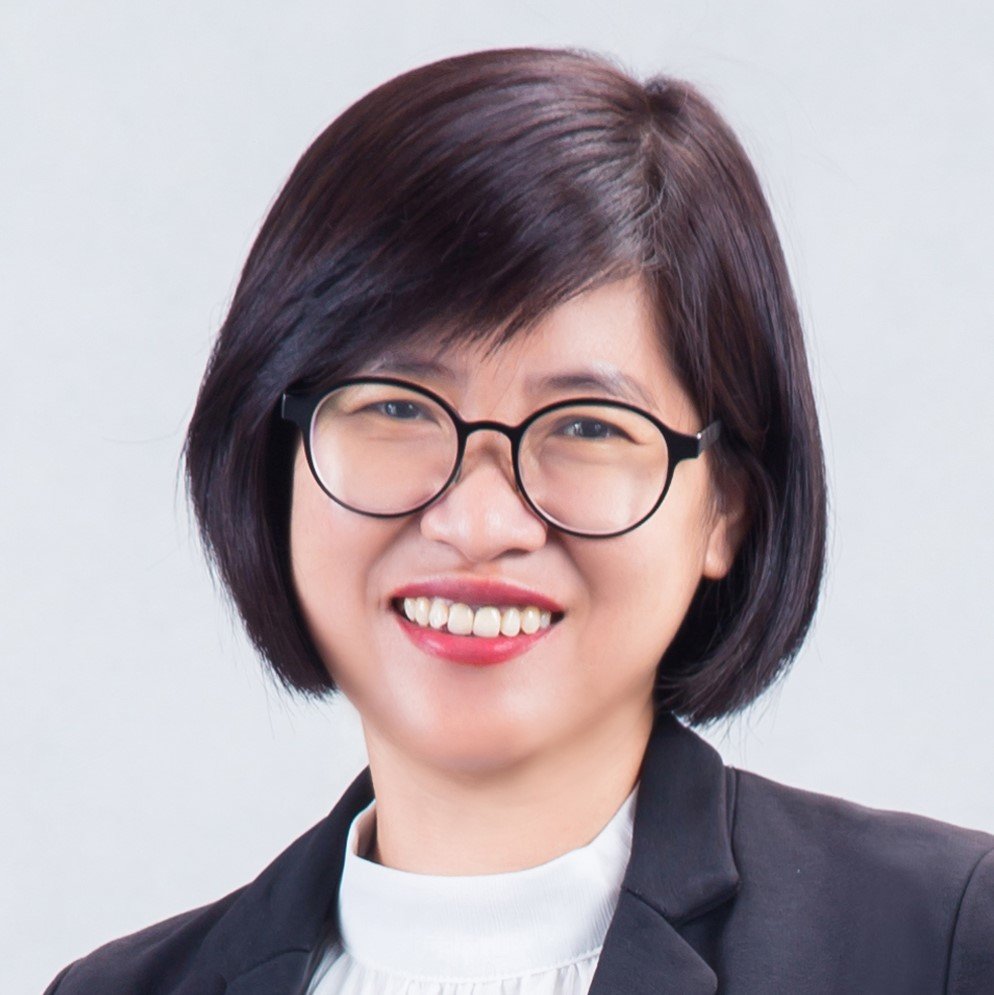 Click the button below to contact AIA Insurance Agent Levine Lee, to answer your questions on this insurance plan.
---
Or send in enquiry. We will contact you to create the best insurance quotations to fit your personal needs.
---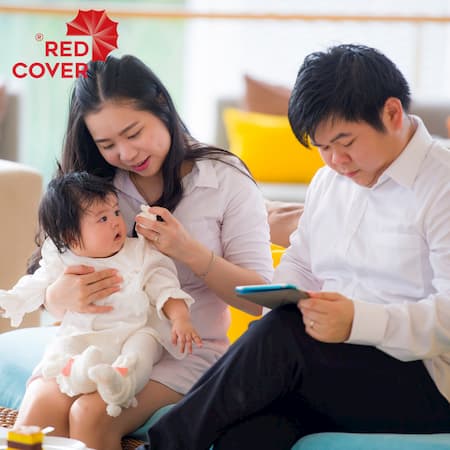 AIA A-Life Protect Term Life Insurance Yearly Plans Malaysia
AIA A-Life Protect Term Life Insurance Plans Malaysia
A-Life Protect Term life insurance provides death coverage of the person insured, within the term period at affordable premium. The plans listed here are the Yearly Renewable Term plans.  And includes disability coverage as listed below.
Suitable for Business' Keyman Insurance and Individuals' Estate Planning needs.
Benefits:
Provides economic protections
Insurance offers economic and financial protection to the insured against the unexpected losses in consideration of nominal amount called premium. It gives protection to the nominee in case of the premature death of insured. It also covers the loss of properties due to theft, fire, accident and other natural calamities.
Shares risks
People are exposed to various kinds of risks and uncertainties which may cause large losses. It is impossible to eliminate risks and uncertainties altogether but it can be reduced or shared. Insurance is a co-operative device, which helps to share the risks among the insured. Thus, the insurance company reduces the risk of the insured in exchange for a small premium.
Encourages saving
An insured person pays the amount of premium in time as stated in the agreement which encourages for developing a saving habit of persons. Hence, insurance is a means of encouraging regular saving as it helps to reduce unnecessary expenses.
Grants loan
An insured can get the facility of a loan from an insurance company or can take the loan from other financial institutions through the security of insurance policy. Thus, this provision of loan helps a person can also meet the need of fund. Bank and financial institutions prefer the insured assets as collateral for providing a loan.
Maintains standard of living
Insurance provides financial protection against an unexpected risk of losses due to which people can maintain their living standard. The insurance company provides a safeguard in terms of money to avoid the unfortunate financial crisis.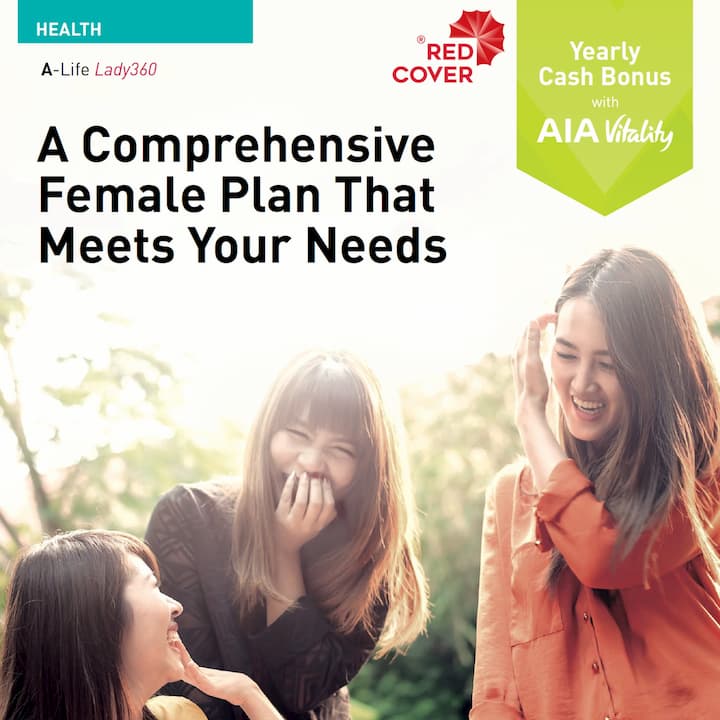 AIA A-Life Lady360 Insurance Plans
This is a women's personal insurance plan from AIA Insurance.
A-Life Lady360 provides you comprehensive coverage up to the age 80.
Comprehensive female cancer financial protection.
Childbirth cash rewards claimable with the child's birth certificate.
Collect back the maturity benefit at 150% of coverage amount.
The plan details and downloads are in the detailed description below
Send in this pre-order to get the official proposal for you.  Nothing needs to be paid for this pre-order.
Eliminates dependency
Due to death or destruction of properties, the family suffers from unbearable and non-compensational table losses. The insurance protects against those unbearable losses. The life insurance policy gives full financial support to the dependent in case the death of the insured which helps to eliminate the dependency of people.
Promotes foreign trade
The growth of the international trade of the country has been greatly helped by shifting of risk to the insurance company. A ship sailing in the sea faces some miss-fortune. A fire breaks out and burns to ashes all the merchandise of a businessman. But insurance is one of the devices by which these risks may be reduced or eliminated. So industrialists and exporter may devote their full attention toward the promotion of business which may increase the export activities.
Creates employment opportunities
As insurance has become business in the modern day business world, hundreds of entrepreneurs and thousands of employees have been engaging in this line. Hence, by establishing and developing insurance companies, it has provided employment opportunities to thousands of people as per their qualification and calibre.
Helps to operate business smoothly
A business gets financial compensation in case of loss or damage to the properties of the business through insurance. An insurance policy taken for the employees increases their motivation at work. Therefore, insurance plays a vital role to let the business run smoothly even in the situation of unfavourable events.
Help to develop economy
Insurance companies collect premium through life or non-life policies which are invested in various development areas like trade and industry. Such investment helps to promote trade and industry in the country. Ultimately, it helps for the economic development of the country.
Help to reduce inflation
The inflation means an increase in the price of goods or service. Inflation gives painfully experienced to the citizen so it should be controlled. To control inflation, the volume of money need to be reduced. An insurance company takes the money from the people in the form of premium, which reduces the volume of money in the market. Hence, it helps to control the inflation in the country.
Life Insurance
Life insurance can pay your dependents money as a lump sum or as regular payments if you die. It's designed to provide you with the reassurance that your dependents will be looked after if you're no longer there to provide.
Not everyone needs life insurance (also known as life cover and death cover). But if your children, partner or other relatives depend on your income to cover the mortgage or other living expenses, then the answer is yes. You probably do want life insurance, since it will help provide for your family in the event of your death. You can't rely on the government to take care of your family.
Besides, the money they would get from the state is much lower than you'd probably expect. You might also want a policy which covers your funeral expenses. If you want to provide for your family financially if you die, think about getting life insurance.
Personal Insurance
Personal Insurance is a type of cover that provides financial security to you and your family for events such as a serious injury or illness, loss of ability to earn, total and permanent disablement or even death.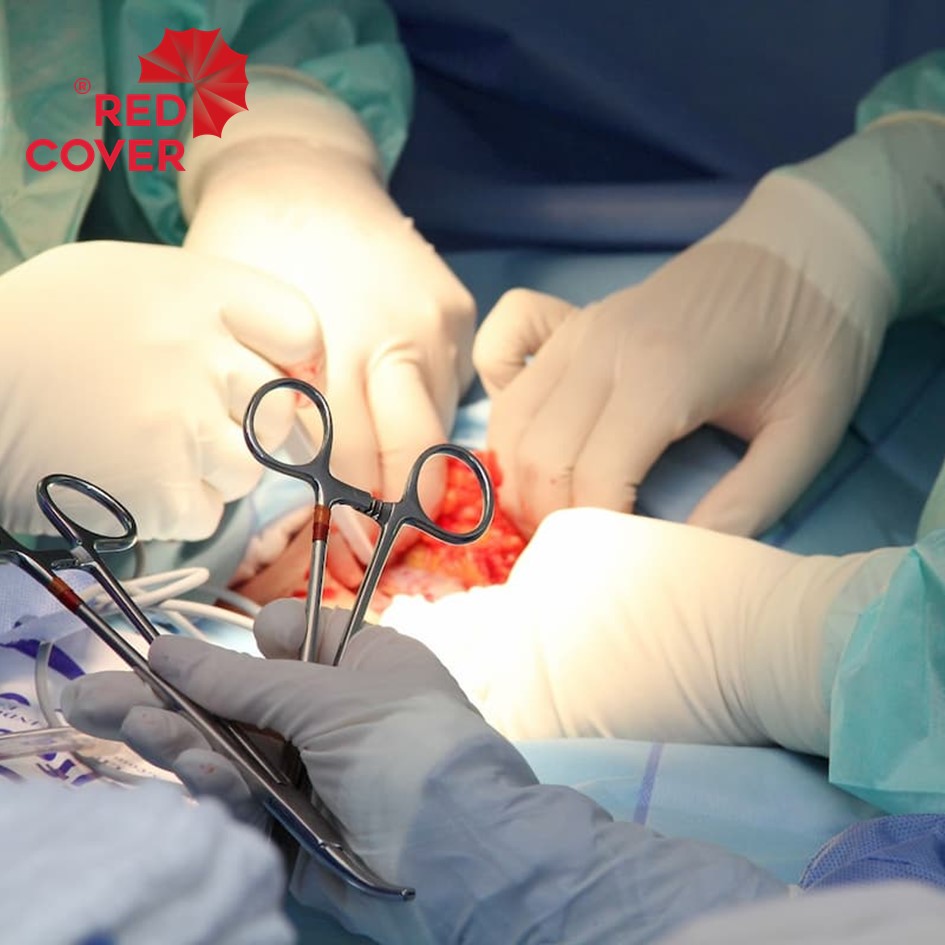 AIA Medical Insurance Card Malaysia
This is a medical insurance plan from AIA Insurance.
A-Life Med Regular provides you the medical coverage up to the age 100.
A-Life Med Regular pays your medical claim in full, without imposing any co-insurance or deductible charges.
You can be the policy owner for your spouse and children to register for medical insurance
You can get income tax relief with this medical card up to RM3,000
Enjoy worldwide assistance services by calling AIA's 24-hour service hotline +603-21665421 and reverse the call charges.
The plan details and downloads are in the detailed description below
Send in this pre-order to get the official proposal for you.  Nothing needs to be paid for this pre-order.
People often get personal insurance in order to maintain their way of living, with financial support to cover any outstanding debts and everyday expenses.
Commercial Insurance
Business is inherently risky, but business liability coverage safeguards against many known and unknown risks.
Commercial general liability insurance coverage protects you, your business and your employees from claims involving bodily injury or property damage, up to the limits of your policy.
Get Insurance Advice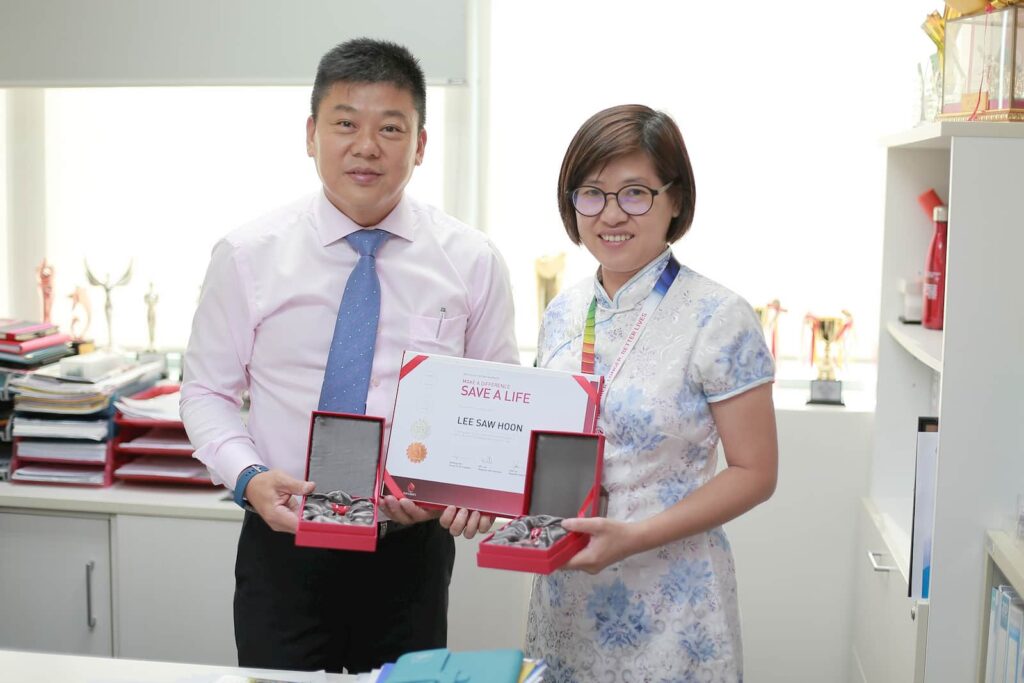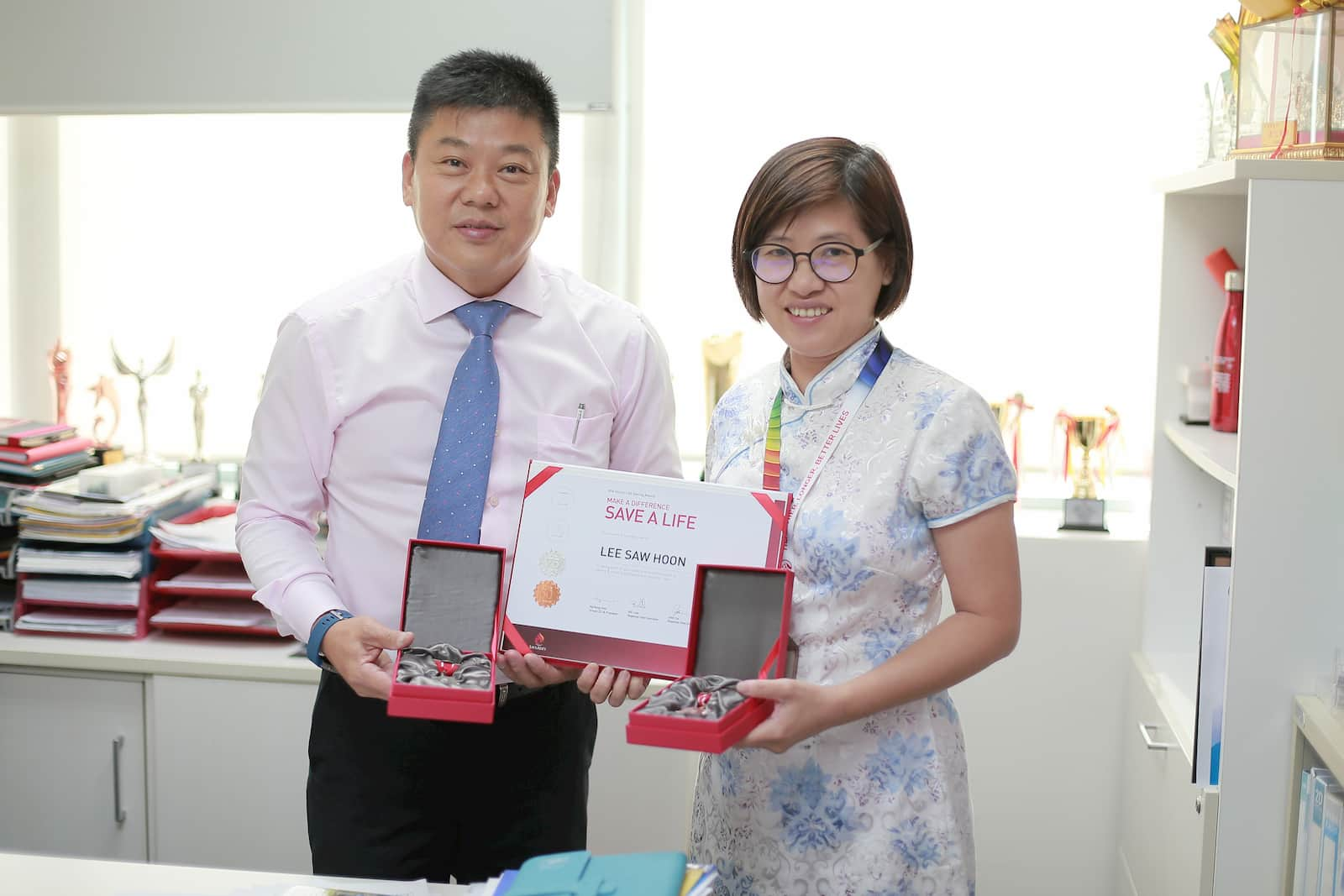 Financial Security – It is There When Needed
Levine can help you to protect yourself and the future of your loved ones.  Get immediate financial security.  Don't touch your savings.  Let insurance provide it.
She can help provide financial security in times of hardship and will be able to ease the financial burden of your dependents in your absence.
Contact our AIA INSURANCE AGENT LEVINE LEE to get in touch with us and start your personal coverage, group coverage or choose your plan now. Get covered correctly. Be advised correctly. Call Levine Lee (+6012-684 0948) today to be advised on the best insurance protection personalized for you. Or send us the form below on your interest.
---
Medical, Life and Group Insurance - Request for Quotation
"*" indicates required fields
---

At Red Cover Life Planning, we emphasize our people- helping them grow, expanding their abilities, and discovering new opportunities. Join us now to be part of our team and story.
---
Latest posts by Levine Lee
(see all)