Get more information about the loss of speech factors and therapy that can be done as explained by Red Cover Life Planning.
What is Loss of Speech?
Loss of speech or absence of speech can occur due to both medical and psychological conditions. Loss of speech development in children can occur due to deafness or hearing problems. In people who have developed speech, the onset of inability to speak can signal a stroke or other type of brain damage. Head injury, dementia, and brain tumours may be associated with the loss of speech or language functions.
The left side of the brain controls expressions; consequently, the loss of speech is associated with the right side of the body. Moreover, difficulties with speech are often the result of neurological problems or nerves that control the facial muscles and vocal chords necessary for expression and speech.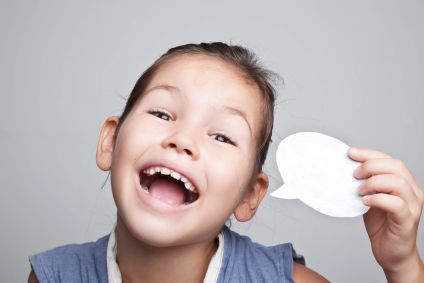 Aphasia
If you're having trouble thinking of words or pronouncing them correctly, you may be experiencing aphasia. It may be a symptom of brain damage, for example, caused by a stroke.
Other potential causes of aphasia include:
Head trauma
A brain tumour
Cognitive degenerative conditions, such as Alzheimer's disease
Dysarthria
Dysarthria can occur when you have trouble moving the muscles of yourlips, tongue, vocal folds, or diaphragm. It can result from degenerative muscle and motor conditions, such as multiple sclerosis, muscular dystrophy, cerebral palsy, or Parkinson's disease.
Other potential causes include:
Stroke
Head trauma
A brain tumour
Lyme disease
Facial paralysis, such as Bell's palsy
Tight or loose dentures
Alcohol consumption
Why does the loss of speech happen?
Different types of loss of speech are caused by different things. Depending on the cause and type, it may occur suddenly or develop gradually. For example, you may develop a loss of speech as a result of:
A traumatic brain injury
A degenerative neurological or motor disorder
An injury or illness that affects your vocal cords
Dementia, a decline in memory or other thinking skills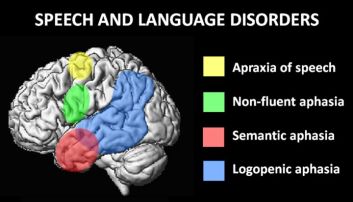 Some types and causes of adult loss of speech are impossible to prevent. But you can take steps to lower your risk of developing other types of impaired speech. For example:
Don't overuse your voice by screaming or placing stress on your vocal cords.
Lower your risk of throat cancer by avoiding smoking and second-hand smoke.
Lower your risk of brain injury by wearing a helmet when riding your bike, protective gear when playing contact sports, and a seatbelt when travelling in motor vehicles.
Decrease your risk of stroke by exercising regularly, eating a well-balanced diet, and maintaining healthy blood pressure and blood cholesterol levels.
Limit your consumption of alcohol.
Loss of speech factors and therapy
Loss of speech can also happen because of brain damage caused by a severe head injury, a tumour, an infection or a degenerative process. In these cases, this condition usually occurs with other types of cognitive problems, such as memory problems or confusion.
Sometimes it will improve on its own without treatment, but a type of therapy called speech and language therapy is usually recommendable. Also, this treatment is carried out by a speech and language therapist. However, expression and language treatment can be tiring, and an intensive course of treatment will not be fit for everybody. For some of them, shorter and less concentrated sessions may be suitable.
For many people, the most obvious recovery happens in the first six months. However, treatments process can continue to be seen for much longer after this, even many years later. Other than that, evidence suggests speech and language therapy is more effective if it starts as soon as possible. For people with this problem, speech and language therapy aims to:
Help you communicate to the best of your ability.
Help restore as much of your speech and language as possible.
Find alternative ways of communicating.
Therapy with a speech-language pathologist
Your doctor may refer you to a speech-language pathologist who can teach you how to conduct exercises to strengthen your vocals cords, increase vocal control, improve articulation, and expressive and receptive communication. In some cases, they may also recommend assistive communication devices. For example, they may advise you to use an electronic device to translate typed messages into verbal communication.
Who else treats loss of speech?
Your doctor's recommended treatment plan will depend on the underlying cause of your speech impairment. It may involve an evaluation by a neurologist, otolaryngologist or speech-language pathologist.
In rare cases, you may need surgery or other medical procedures.
How much does it cost to treat loss of speech
Loss of speech may affect people of all ages but is the most common among elderly people, especially those who suffer from a stroke. In its most extreme form, this condition prevents understanding and use of spoken language. Although a speech disorder often accompanies it, the pronunciation of words is usually not the main problem.
How well people recover depends on what caused the loss of speech in the first place and on the severity of the language disorder. There are many cases known in which Broca's area has been damaged, and then other areas of the brain have taken over its functions.
Despite serious brain damage, the person affected has recovered the ability to understand and use speech. No matter how severe the condition is at first, some degree of recovery is possible. One of the ways to know the overall cost of this treatment and therapy for loss of speech disorder is best to check with the hospital.
Get Insurance Advice
Financial Security – Its There When Needed
Levine can can help you to protect yourself and the future of your loved ones. Get immediate financial security. Don't touch your savings. Let insurance provide it.
She can help provide the financial security in times of hardship and will be able to ease the financial burden of your dependents in your absence.
Contact our AIA INSURANCE AGENT LEVINE LEE to get in touch with us and start your personal coverage, group coverage or choose your plan now. Get covered correctly. Be advised correctly. Call Levine Lee (+6012-684 0948) today to be advised on the best insurance protection personalized for you. Or send us the form below on your interest.
Latest posts by Levine Lee
(see all)