Loss of independent existence is a condition of permanent disability according to all living conditions through ageing, illness or injury.
Loss of independent existence
Becoming permanently disabled according to all the requirements of either of the following definitions: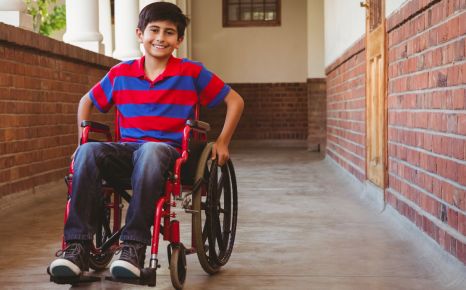 Life tasks
Becoming permanently disabled:
through ageing, illness or injury;
to the extent of being unable to perform any three of the six life tasks (feeding, washing, dressing, transferring, mobility and toileting) without the help of another person, but with the use of appropriate assistive aids and appliances; and
the disability is irreversible with no reasonable prospect of there ever being any improvement.
Mental incapacity
Becoming permanently disabled:
through an organic brain disease or brain injury which affects the ability to reason and understand;
the condition has deteriorated to the extent that continual supervision and the assistance of another person is required; and
the disability is irreversible with no reasonable prospect of there ever being any improvement.
Activities of life tasks:
Feeding – the ability to feed oneself.
Washing – the ability to wash in the bath or shower
Dressing – the ability to put on, take off, secure and unfasten all garments
Transferring – the ability to move from a bed to an upright chair or wheelchair and vice versa;
Mobility – the ability to move indoors from room to room on level surfaces;
Toileting – the ability to use the lavatory or otherwise manage bowel and bladder functions to maintain a satisfactory level of personal hygiene;
How does the loss of independent existence happen?
In the twinkling of an eye, we can lose everything important in life. Loss of life, loss of income and disability due to unexpected accident or illness are some events that can happen to anyone. In these scenarios, most families will face the hardships to survive.
That is the essence of life that sometimes requires protection and becomes a priority to safeguard and preserve what is important in our lives. Have you ever wondered how you can protect ourselves, especially home, health and family at times of uncertainty?
Treatments for Loss of Independent Existence
This condition must be confirmed by the company's approved doctor.
Get Financial Advice
Financial Security – Its There When Needed
Levine can can help you to protect yourself and the future of your loved ones. Get immediate financial security. Don't touch your savings. Let insurance provide it.
She can help provide the financial security in times of hardship and will be able to ease the financial burden of your dependents in your absence.
Contact our AIA INSURANCE AGENT LEVINE LEE to get in touch with us and start your personal coverage, group coverage or choose your plan now. Get covered correctly. Be advised correctly. Call Levine Lee (+6012-684 0948) today to be advised on the best insurance protection personalized for you. Or send us the form below on your interest.
Latest posts by Levine Lee
(see all)