马来西亚的健康计划
马来西亚的健康计划旨在改善人们的健康和生活质量。 这些健康计划旨在让人们开始健康的生活方式。 研究早已证明,健康计划通过简单的生活方式改变来改善健康。
AIA活力健康计划
控制你的生活方式, 改变你的生活成本 。 并获得奖励,采取步骤,以改善您的健康与AIA活力奖励计划。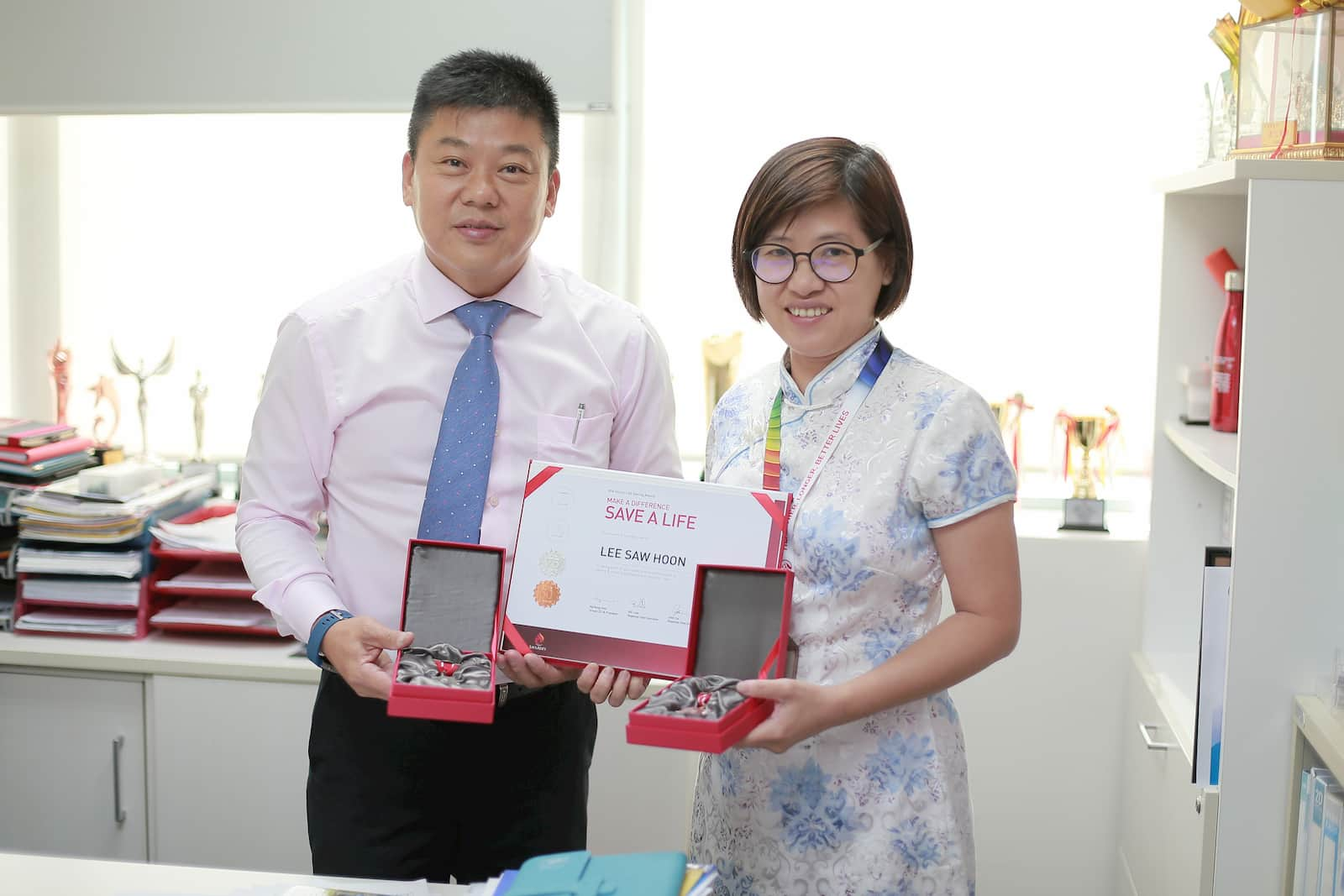 联系我们的AIA生活规划顾问,李莱文,与我们联系。 了解友达活力如何帮助您并控制您的健康成本。
请正确告知。今天打电话给李文,为您提供最佳保险保障。 或向我们发送以下表格,了解您的兴趣。
健康计划参考
{5714832:P2F4P2JA};{5714832:673ME8NB};{5714832:TPRLAAQY};{5714832:W639NAR3}
default
asc
no
15136
%7B%22status%22%3A%22success%22%2C%22updateneeded%22%3Afalse%2C%22instance%22%3A%22zotpress-a46eaa4e9c98f4bc023921f1d729ca7b%22%2C%22meta%22%3A%7B%22request_last%22%3A0%2C%22request_next%22%3A0%2C%22used_cache%22%3Atrue%7D%2C%22data%22%3A%5B%7B%22key%22%3A%22W639NAR3%22%2C%22library%22%3A%7B%22id%22%3A5714832%7D%2C%22meta%22%3A%7B%22creatorSummary%22%3A%22Fock%20and%20Khoo%22%2C%22parsedDate%22%3A%222013%22%2C%22numChildren%22%3A2%7D%2C%22bib%22%3A%22%3Cdiv%20class%3D%5C%22csl-bib-body%5C%22%20style%3D%5C%22line-height%3A%202%3B%20padding-left%3A%202em%3B%20text-indent%3A-2em%3B%5C%22%3E%5Cn%20%20%3Cdiv%20class%3D%5C%22csl-entry%5C%22%3EFock%2C%20K.%20M.%2C%20%26amp%3B%20Khoo%2C%20J.%20%282013%29.%20Diet%20and%20exercise%20in%20management%20of%20obesity%20and%20overweight.%20%3Ci%3EJournal%20of%20Gastroenterology%20and%20Hepatology%3C%5C%2Fi%3E%2C%20%3Ci%3E28%3C%5C%2Fi%3E%28S4%29%2C%2059%26%23x2013%3B63.%20%3Ca%20href%3D%27https%3A%5C%2F%5C%2Fdoi.org%5C%2F10.1111%5C%2Fjgh.12407%27%3Ehttps%3A%5C%2F%5C%2Fdoi.org%5C%2F10.1111%5C%2Fjgh.12407%3C%5C%2Fa%3E%3C%5C%2Fdiv%3E%5Cn%3C%5C%2Fdiv%3E%22%2C%22data%22%3A%7B%22itemType%22%3A%22journalArticle%22%2C%22title%22%3A%22Diet%20and%20exercise%20in%20management%20of%20obesity%20and%20overweight%22%2C%22creators%22%3A%5B%7B%22creatorType%22%3A%22author%22%2C%22firstName%22%3A%22Kwong%20Ming%22%2C%22lastName%22%3A%22Fock%22%7D%2C%7B%22creatorType%22%3A%22author%22%2C%22firstName%22%3A%22Joan%22%2C%22lastName%22%3A%22Khoo%22%7D%5D%2C%22abstractNote%22%3A%22According%20to%20World%20Health%20Organization%2C%20in%202010%20there%20were%20over%201%20billion%20overweight%20adults%20worldwide%20with%20400%20million%20adults%20who%20were%20obese.%20Obesity%20is%20a%20major%20risk%20factor%20for%20diabetes%2C%20cardiovascular%20disease%2C%20musculoskeletal%20disorders%2C%20obstructive%20sleep%20apnea%2C%20and%20cancers%20%28prostate%2C%20colorectal%2C%20endometrial%2C%20and%20breast%29.%20Obese%20people%20may%20present%20to%20the%20gastroenterologists%20with%20gastroesophageal%20reflux%2C%20non-alcoholic%20fatty%20liver%2C%20and%20gallstones.%20It%20is%20important%2C%20therefore%2C%20to%20recognize%20and%20treat%20obesity.%20The%20main%20cause%20of%20obesity%20is%20an%20imbalance%20between%20calories%20consumed%20and%20calories%20expended%2C%20although%20in%20a%20small%20number%20of%20cases%2C%20genetics%20and%20diseases%20such%20as%20hypothyroidism%2C%20Cushing%27s%20disease%2C%20depression%2C%20and%20use%20of%20medications%20such%20as%20antidepressants%20and%20anticonvulsants%20are%20responsible%20for%20fat%20accumulation%20in%20the%20body.%20The%20main%20treatment%20for%20obesity%20is%20dieting%2C%20augmented%20by%20physical%20exercise%20and%20supported%20by%20cognitive%20behavioral%20therapy.%20Calorie-restriction%20strategies%20are%20one%20of%20the%20most%20common%20dietary%20plans.%20Low-calorie%20diet%20refers%20to%20a%20diet%20with%20a%20total%20dietary%20calorie%20intake%20of%20800%5Cu20131500%2C%20while%20very%20low-calorie%20diet%20has%20less%20than%20800%20calories%20daily.%20These%20dietary%20regimes%20need%20to%20be%20balanced%20in%20macronutrients%2C%20vitamins%2C%20and%20minerals.%20Fifty-five%20percent%20of%20the%20dietary%20calories%20should%20come%20from%20carbohydrates%2C%2010%25%20from%20proteins%2C%20and%2030%25%20from%20fats%2C%20of%20which%2010%25%20of%20total%20fat%20consist%20of%20saturated%20fats.%20After%20reaching%20the%20desired%20body%20weight%2C%20the%20amount%20of%20dietary%20calories%20consumed%20can%20be%20increased%20gradually%20to%20maintain%20a%20balance%20between%20calories%20consumed%20and%20calories%20expended.%20Regular%20physical%20exercise%20enhances%20the%20efficiency%20of%20diet%20through%20increase%20in%20the%20satiating%20efficiency%20of%20a%20fixed%20meal%2C%20and%20is%20useful%20for%20maintaining%20diet-induced%20weight%20loss.%20A%20meta-analysis%20by%20Franz%20found%20that%20by%20calorie%20restriction%20and%20exercise%2C%20weight%20loss%20of%205%5Cu20138.5%20kg%20was%20observed%206%20months%20after%20intervention.%20After%2048%20months%2C%20a%20mean%20of%203%5Cu20136%20kg%20was%20maintained.%20In%20conclusion%2C%20there%20is%20evidence%20that%20obesity%20is%20preventable%20and%20treatable.%20Dieting%20and%20physical%20exercise%20can%20produce%20weight%20loss%20that%20can%20be%20maintained.%22%2C%22date%22%3A%222013%22%2C%22language%22%3A%22en%22%2C%22DOI%22%3A%2210.1111%5C%2Fjgh.12407%22%2C%22ISSN%22%3A%221440-1746%22%2C%22url%22%3A%22https%3A%5C%2F%5C%2Fonlinelibrary.wiley.com%5C%2Fdoi%5C%2Fabs%5C%2F10.1111%5C%2Fjgh.12407%22%2C%22collections%22%3A%5B%22ZMS6SZ7E%22%5D%2C%22dateModified%22%3A%222019-12-21T01%3A44%3A13Z%22%7D%7D%2C%7B%22key%22%3A%22TPRLAAQY%22%2C%22library%22%3A%7B%22id%22%3A5714832%7D%2C%22meta%22%3A%7B%22creatorSummary%22%3A%22Mushtaq%20et%20al.%22%2C%22parsedDate%22%3A%222011-11-25%22%2C%22numChildren%22%3A2%7D%2C%22bib%22%3A%22%3Cdiv%20class%3D%5C%22csl-bib-body%5C%22%20style%3D%5C%22line-height%3A%202%3B%20padding-left%3A%202em%3B%20text-indent%3A-2em%3B%5C%22%3E%5Cn%20%20%3Cdiv%20class%3D%5C%22csl-entry%5C%22%3EMushtaq%2C%20M.%20U.%2C%20Gull%2C%20S.%2C%20Mushtaq%2C%20K.%2C%20Shahid%2C%20U.%2C%20Shad%2C%20M.%20A.%2C%20%26amp%3B%20Akram%2C%20J.%20%282011%29.%20Dietary%20behaviors%2C%20physical%20activity%20and%20sedentary%20lifestyle%20associated%20with%20overweight%20and%20obesity%2C%20and%20their%20socio-demographic%20correlates%2C%20among%20Pakistani%20primary%20school%20children.%20%3Ci%3EInternational%20Journal%20of%20Behavioral%20Nutrition%20and%20Physical%20Activity%3C%5C%2Fi%3E%2C%20%3Ci%3E8%3C%5C%2Fi%3E%281%29%2C%20130.%20%3Ca%20href%3D%27https%3A%5C%2F%5C%2Fdoi.org%5C%2F10.1186%5C%2F1479-5868-8-130%27%3Ehttps%3A%5C%2F%5C%2Fdoi.org%5C%2F10.1186%5C%2F1479-5868-8-130%3C%5C%2Fa%3E%3C%5C%2Fdiv%3E%5Cn%3C%5C%2Fdiv%3E%22%2C%22data%22%3A%7B%22itemType%22%3A%22journalArticle%22%2C%22title%22%3A%22Dietary%20behaviors%2C%20physical%20activity%20and%20sedentary%20lifestyle%20associated%20with%20overweight%20and%20obesity%2C%20and%20their%20socio-demographic%20correlates%2C%20among%20Pakistani%20primary%20school%20children%22%2C%22creators%22%3A%5B%7B%22creatorType%22%3A%22author%22%2C%22firstName%22%3A%22Muhammad%20Umair%22%2C%22lastName%22%3A%22Mushtaq%22%7D%2C%7B%22creatorType%22%3A%22author%22%2C%22firstName%22%3A%22Sibgha%22%2C%22lastName%22%3A%22Gull%22%7D%2C%7B%22creatorType%22%3A%22author%22%2C%22firstName%22%3A%22Komal%22%2C%22lastName%22%3A%22Mushtaq%22%7D%2C%7B%22creatorType%22%3A%22author%22%2C%22firstName%22%3A%22Ubeera%22%2C%22lastName%22%3A%22Shahid%22%7D%2C%7B%22creatorType%22%3A%22author%22%2C%22firstName%22%3A%22Mushtaq%20Ahmad%22%2C%22lastName%22%3A%22Shad%22%7D%2C%7B%22creatorType%22%3A%22author%22%2C%22firstName%22%3A%22Javed%22%2C%22lastName%22%3A%22Akram%22%7D%5D%2C%22abstractNote%22%3A%22There%20is%20no%20data%20on%20diet-%20and%20activity-related%20behaviors%20associated%20with%20overweight%20and%20obesity%20among%20Pakistani%20school-aged%20children.%20The%20study%20aimed%20to%20explore%20dietary%20behaviors%2C%20physical%20activity%20and%20sedentary%20lifestyle%20associated%20with%20overweight%20and%20obesity%2C%20and%20their%20socio-demographic%20correlates%2C%20among%20Pakistani%20primary%20school%20children.%22%2C%22date%22%3A%22November%2025%2C%202011%22%2C%22language%22%3A%22%22%2C%22DOI%22%3A%2210.1186%5C%2F1479-5868-8-130%22%2C%22ISSN%22%3A%221479-5868%22%2C%22url%22%3A%22https%3A%5C%2F%5C%2Fdoi.org%5C%2F10.1186%5C%2F1479-5868-8-130%22%2C%22collections%22%3A%5B%22ZMS6SZ7E%22%5D%2C%22dateModified%22%3A%222019-12-21T01%3A23%3A06Z%22%7D%7D%2C%7B%22key%22%3A%22673ME8NB%22%2C%22library%22%3A%7B%22id%22%3A5714832%7D%2C%22meta%22%3A%7B%22creatorSummary%22%3A%22Mokdad%20et%20al.%22%2C%22parsedDate%22%3A%222003-01-01%22%2C%22numChildren%22%3A2%7D%2C%22bib%22%3A%22%3Cdiv%20class%3D%5C%22csl-bib-body%5C%22%20style%3D%5C%22line-height%3A%202%3B%20padding-left%3A%202em%3B%20text-indent%3A-2em%3B%5C%22%3E%5Cn%20%20%3Cdiv%20class%3D%5C%22csl-entry%5C%22%3EMokdad%2C%20A.%20H.%2C%20Ford%2C%20E.%20S.%2C%20Bowman%2C%20B.%20A.%2C%20Dietz%2C%20W.%20H.%2C%20Vinicor%2C%20F.%2C%20Bales%2C%20V.%20S.%2C%20%26amp%3B%20Marks%2C%20J.%20S.%20%282003%29.%20Prevalence%20of%20Obesity%2C%20Diabetes%2C%20and%20Obesity-Related%20Health%20Risk%20Factors%2C%202001.%20%3Ci%3EJAMA%3C%5C%2Fi%3E%2C%20%3Ci%3E289%3C%5C%2Fi%3E%281%29%2C%2076%26%23x2013%3B79.%20%3Ca%20href%3D%27https%3A%5C%2F%5C%2Fdoi.org%5C%2F10.1001%5C%2Fjama.289.1.76%27%3Ehttps%3A%5C%2F%5C%2Fdoi.org%5C%2F10.1001%5C%2Fjama.289.1.76%3C%5C%2Fa%3E%3C%5C%2Fdiv%3E%5Cn%3C%5C%2Fdiv%3E%22%2C%22data%22%3A%7B%22itemType%22%3A%22journalArticle%22%2C%22title%22%3A%22Prevalence%20of%20Obesity%2C%20Diabetes%2C%20and%20Obesity-Related%20Health%20Risk%20Factors%2C%202001%22%2C%22creators%22%3A%5B%7B%22creatorType%22%3A%22author%22%2C%22firstName%22%3A%22Ali%20H.%22%2C%22lastName%22%3A%22Mokdad%22%7D%2C%7B%22creatorType%22%3A%22author%22%2C%22firstName%22%3A%22Earl%20S.%22%2C%22lastName%22%3A%22Ford%22%7D%2C%7B%22creatorType%22%3A%22author%22%2C%22firstName%22%3A%22Barbara%20A.%22%2C%22lastName%22%3A%22Bowman%22%7D%2C%7B%22creatorType%22%3A%22author%22%2C%22firstName%22%3A%22William%20H.%22%2C%22lastName%22%3A%22Dietz%22%7D%2C%7B%22creatorType%22%3A%22author%22%2C%22firstName%22%3A%22Frank%22%2C%22lastName%22%3A%22Vinicor%22%7D%2C%7B%22creatorType%22%3A%22author%22%2C%22firstName%22%3A%22Virginia%20S.%22%2C%22lastName%22%3A%22Bales%22%7D%2C%7B%22creatorType%22%3A%22author%22%2C%22firstName%22%3A%22James%20S.%22%2C%22lastName%22%3A%22Marks%22%7D%5D%2C%22abstractNote%22%3A%22%3Ch3%3EContext%3C%5C%2Fh3%3E%3Cp%3EObesity%20and%20diabetes%20are%20increasing%20in%20the%20United%20States.%3C%5C%2Fp%3E%3Ch3%3EObjective%3C%5C%2Fh3%3E%3Cp%3ETo%20estimate%20the%20prevalence%20of%20obesity%20and%20diabetes%20among%20US%20adults%20in%202001.%3C%5C%2Fp%3E%3Ch3%3EDesign%2C%20Setting%2C%20and%20Participants%3C%5C%2Fh3%3E%3Cp%3ERandom-digit%20telephone%20survey%20of%20195%20005%20adults%20aged%2018%20years%20or%20older%20residing%20in%20all%20states%20participating%20in%20the%20Behavioral%20Risk%20Factor%20Surveillance%20System%20in%202001.%3C%5C%2Fp%3E%3Ch3%3EMain%20Outcome%20Measures%3C%5C%2Fh3%3E%3Cp%3EBody%20mass%20index%2C%20based%20on%20self-reported%20weight%20and%20height%20and%20self-reported%20diabetes.%3C%5C%2Fp%3E%3Ch3%3EResults%3C%5C%2Fh3%3E%3Cp%3EIn%202001%20the%20prevalence%20of%20obesity%20%28BMI%20%5Cu226530%29%20was%2020.9%25%20vs%2019.8%25%20in%202000%2C%20an%20increase%20of%205.6%25.%20The%20prevalence%20of%20diabetes%20increased%20to%207.9%25%20vs%207.3%25%20in%202000%2C%20an%20increase%20of%208.2%25.%20The%20prevalence%20of%20BMI%20of%2040%20or%20higher%20in%202001%20was%202.3%25.%20Overweight%20and%20obesity%20were%20significantly%20associated%20with%20diabetes%2C%20high%20blood%20pressure%2C%20high%20cholesterol%2C%20asthma%2C%20arthritis%2C%20and%20poor%20health%20status.%20Compared%20with%20adults%20with%20normal%20weight%2C%20adults%20with%20a%20BMI%20of%2040%20or%20higher%20had%20an%20odds%20ratio%20%28OR%29%20of%207.37%20%2895%25%20confidence%20interval%20%5BCI%5D%2C%206.39-8.50%29%20for%20diagnosed%20diabetes%2C%206.38%20%2895%25%20CI%2C%205.67-7.17%29%20for%20high%20blood%20pressure%2C%201.88%20%2895%25%20CI%2C1.67-2.13%29%20for%20high%20cholesterol%20levels%2C%202.72%20%2895%25%20CI%2C%202.38-3.12%29%20for%20asthma%2C%204.41%20%2895%25%20CI%2C%203.91-4.97%29%20for%20arthritis%2C%20and%204.19%20%2895%25%20CI%2C%203.68-4.76%29%20for%20fair%20or%20poor%20health.%3C%5C%2Fp%3E%3Ch3%3EConclusions%3C%5C%2Fh3%3E%3Cp%3EIncreases%20in%20obesity%20and%20diabetes%20among%20US%20adults%20continue%20in%20both%20sexes%2C%20all%20ages%2C%20all%20races%2C%20all%20educational%20levels%2C%20and%20all%20smoking%20levels.%20Obesity%20is%20strongly%20associated%20with%20several%20major%20health%20risk%20factors.%3C%5C%2Fp%3E%22%2C%22date%22%3A%222003%5C%2F01%5C%2F01%22%2C%22language%22%3A%22en%22%2C%22DOI%22%3A%2210.1001%5C%2Fjama.289.1.76%22%2C%22ISSN%22%3A%220098-7484%22%2C%22url%22%3A%22https%3A%5C%2F%5C%2Fjamanetwork.com%5C%2Fjournals%5C%2Fjama%5C%2Ffullarticle%5C%2F195663%22%2C%22collections%22%3A%5B%22ZMS6SZ7E%22%5D%2C%22dateModified%22%3A%222019-12-21T01%3A13%3A17Z%22%7D%7D%2C%7B%22key%22%3A%22P2F4P2JA%22%2C%22library%22%3A%7B%22id%22%3A5714832%7D%2C%22meta%22%3A%7B%22creatorSummary%22%3A%22Mattke%20et%20al.%22%2C%22parsedDate%22%3A%222013-06-01%22%2C%22numChildren%22%3A1%7D%2C%22bib%22%3A%22%3Cdiv%20class%3D%5C%22csl-bib-body%5C%22%20style%3D%5C%22line-height%3A%202%3B%20padding-left%3A%202em%3B%20text-indent%3A-2em%3B%5C%22%3E%5Cn%20%20%3Cdiv%20class%3D%5C%22csl-entry%5C%22%3EMattke%2C%20S.%2C%20Liu%2C%20H.%2C%20Caloyeras%2C%20J.%2C%20Huang%2C%20C.%20Y.%2C%20Van%20Busum%2C%20K.%20R.%2C%20Khodyakov%2C%20D.%2C%20%26amp%3B%20Shier%2C%20V.%20%282013%29.%20Workplace%20Wellness%20Programs%20Study.%20%3Ci%3ERand%20Health%20Quarterly%3C%5C%2Fi%3E%2C%20%3Ci%3E3%3C%5C%2Fi%3E%282%29.%20Retrieved%20from%20%3Ca%20href%3D%27https%3A%5C%2F%5C%2Fwww.ncbi.nlm.nih.gov%5C%2Fpmc%5C%2Farticles%5C%2FPMC4945172%5C%2F%27%3Ehttps%3A%5C%2F%5C%2Fwww.ncbi.nlm.nih.gov%5C%2Fpmc%5C%2Farticles%5C%2FPMC4945172%5C%2F%3C%5C%2Fa%3E%3C%5C%2Fdiv%3E%5Cn%3C%5C%2Fdiv%3E%22%2C%22data%22%3A%7B%22itemType%22%3A%22journalArticle%22%2C%22title%22%3A%22Workplace%20Wellness%20Programs%20Study%22%2C%22creators%22%3A%5B%7B%22creatorType%22%3A%22author%22%2C%22firstName%22%3A%22Soeren%22%2C%22lastName%22%3A%22Mattke%22%7D%2C%7B%22creatorType%22%3A%22author%22%2C%22firstName%22%3A%22Hangsheng%22%2C%22lastName%22%3A%22Liu%22%7D%2C%7B%22creatorType%22%3A%22author%22%2C%22firstName%22%3A%22John%22%2C%22lastName%22%3A%22Caloyeras%22%7D%2C%7B%22creatorType%22%3A%22author%22%2C%22firstName%22%3A%22Christina%20Y.%22%2C%22lastName%22%3A%22Huang%22%7D%2C%7B%22creatorType%22%3A%22author%22%2C%22firstName%22%3A%22Kristin%20R.%22%2C%22lastName%22%3A%22Van%20Busum%22%7D%2C%7B%22creatorType%22%3A%22author%22%2C%22firstName%22%3A%22Dmitry%22%2C%22lastName%22%3A%22Khodyakov%22%7D%2C%7B%22creatorType%22%3A%22author%22%2C%22firstName%22%3A%22Victoria%22%2C%22lastName%22%3A%22Shier%22%7D%5D%2C%22abstractNote%22%3A%22This%20article%20investigates%20the%20characteristics%20of%20workplace%20wellness%20programs%2C%20their%20prevalence%2C%20their%20impact%20on%20employee%20health%20and%20medical%20cost%2C%20facilitators%20of%20their%20success%2C%20and%20the%20role%20of%20incentives%20in%20such%20programs.%2C%20This%20article%20investigates%20the%20characteristics%20of%20workplace%20wellness%20programs%2C%20their%20prevalence%2C%20their%20impact%20on%20employee%20health%20and%20medical%20cost%2C%20facilitators%20of%20their%20success%2C%20and%20the%20role%20of%20incentives%20in%20such%20programs.%20The%20authors%20employ%20four%20data%20collection%20and%20analysis%20streams%3A%20a%20review%20of%20the%20scientific%20and%20trade%20literature%2C%20a%20national%20survey%20of%20employers%2C%20a%20longitudinal%20analysis%20of%20medical%20claims%20and%20wellness%20program%20data%20from%20a%20sample%20of%20employers%2C%20and%20five%20case%20studies%20of%20existing%20wellness%20programs%20in%20a%20diverse%20set%20of%20employers%20to%20gauge%20the%20effectiveness%20of%20wellness%20programs%20and%20employees%27%20and%20employers%27%20experiences.%22%2C%22date%22%3A%222013-6-1%22%2C%22language%22%3A%22%22%2C%22DOI%22%3A%22%22%2C%22ISSN%22%3A%222162-8254%22%2C%22url%22%3A%22https%3A%5C%2F%5C%2Fwww.ncbi.nlm.nih.gov%5C%2Fpmc%5C%2Farticles%5C%2FPMC4945172%5C%2F%22%2C%22collections%22%3A%5B%22ZMS6SZ7E%22%5D%2C%22dateModified%22%3A%222019-12-21T01%3A02%3A51Z%22%7D%7D%5D%7D
Fock, K. M., & Khoo, J. (2013). Diet and exercise in management of obesity and overweight.
Journal of Gastroenterology and Hepatology
,
28
(S4), 59–63.
https://doi.org/10.1111/jgh.12407
Mushtaq, M. U., Gull, S., Mushtaq, K., Shahid, U., Shad, M. A., & Akram, J. (2011). Dietary behaviors, physical activity and sedentary lifestyle associated with overweight and obesity, and their socio-demographic correlates, among Pakistani primary school children.
International Journal of Behavioral Nutrition and Physical Activity
,
8
(1), 130.
https://doi.org/10.1186/1479-5868-8-130
Mokdad, A. H., Ford, E. S., Bowman, B. A., Dietz, W. H., Vinicor, F., Bales, V. S., & Marks, J. S. (2003). Prevalence of Obesity, Diabetes, and Obesity-Related Health Risk Factors, 2001.
JAMA
,
289
(1), 76–79.
https://doi.org/10.1001/jama.289.1.76
Mattke, S., Liu, H., Caloyeras, J., Huang, C. Y., Van Busum, K. R., Khodyakov, D., & Shier, V. (2013). Workplace Wellness Programs Study.
Rand Health Quarterly
,
3
(2). Retrieved from
https://www.ncbi.nlm.nih.gov/pmc/articles/PMC4945172/
Latest posts by Levine Lee
(see all)