Group Personal Accident Malaysia
Group Personal Accident insurance plan from Chubb provides comprehensive coverage to the insured member against accidental death or injury.
See below for further details on the Chubb Group Personal Accident insurance plan.
---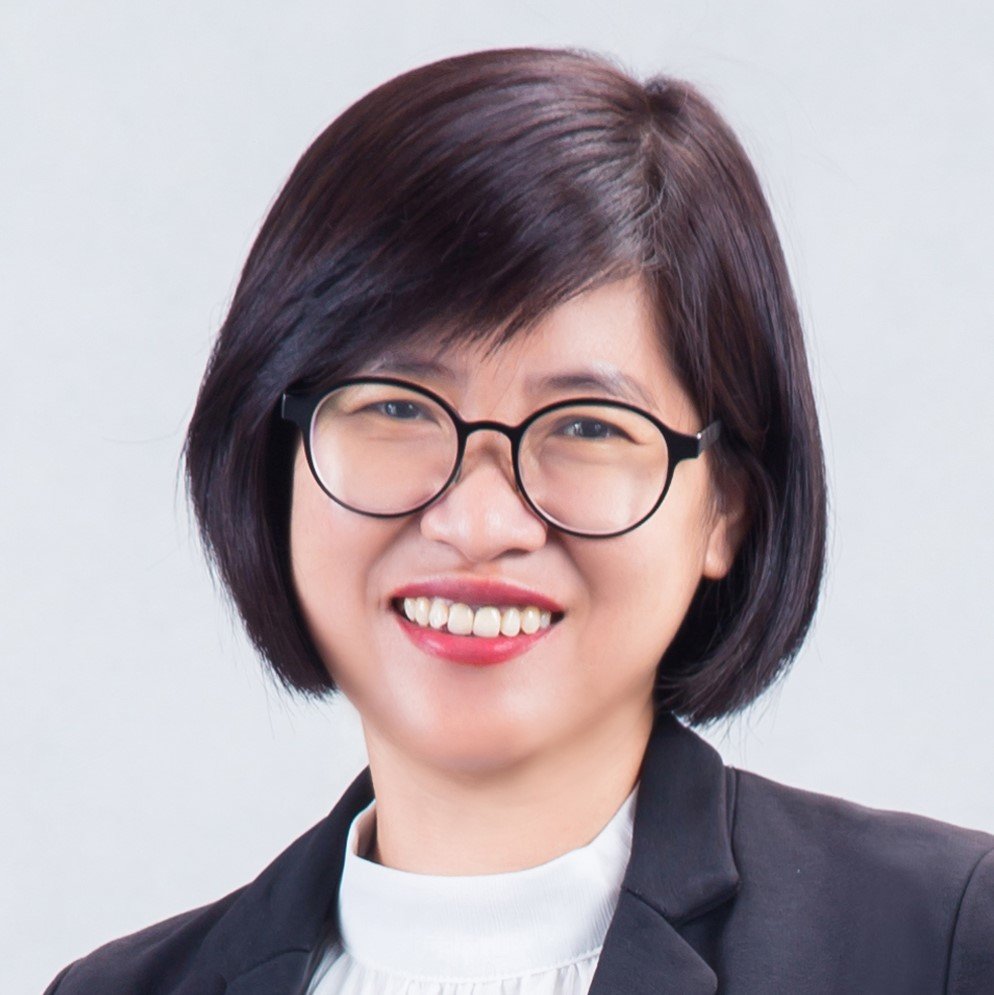 Click the button below to contact Levine Lee or our partner at Stable Vision GI Sdn Bhd's sales staff will contact you to answer your questions on this insurance plan.
---
Or send in enquiry. We will contact you to create the best insurance quotations to fit your employees benefit plan needs.
---
Group Personal Accident
Providing Group Personal Accident (GPA) is one way for the employer to show that their employees are valuable and their welfare is being taken care of.
The benefit from the group insurance provides them with a financial safety net against any unforeseen accidents. They also can use the payout to cover the treatment costs.
To read more about Group Personal Accident Insurance for employees in Malaysia, read here.
Chubb Group Personal Accident
Chubb Group Personal Accident insurance coverage provides financial compensation benefits to the insured member. In the event of injuries, or death caused by sudden, external, and identifiable events.
Chubb Group Personal Accident Benefit Coverage
Different insurance companies provide different benefits for their Group Personal Accident insurance policy. For Chubb Group Personal Insurance (GPA), the benefits includes:
Accidental death
Permanent Disability
Other additional benefits depend on the request.
For more comprehensive coverage, Chubb also offers additional benefits to those insured with their Group Personal Accident. See below for the list of 20 additional free benefits under Chubb Group Personal Accident.
No
Additional Free Benefit
Max Sum Insured
Per person (MYR)
1
Accidental Hospital Income
(Max 60 days)
50 per day
2
Alternative Medical Expenses
500
3
Death due to Dengue
10 % sum insured up to maximum of 50,000
4
Dengue Recuperation
1,000
4
Additional Indemnity for Public
Conveyance
Double Indemnity of Accidental Death Sum Insured
5
Burns (2nd and 3rd degree)
5,000
6
Fractured Bones
5,000
7
Recruitment Costs
5,000
8
Visitor's Benefit
5,000
9
Funeral Expenses or
Repatriation of Remains
5,000
10
Coma Benefit
1,000
11
Mobility/Home Renovation Expense
1,000
12
Get Well Benefit
500
13
Snatch Theft/Robbery
250
14
Ambulance Cost
500
15
Dependent Child Supplement
5,000 per child or
10,000 per family
16
Trauma Couselling Compensation
1,000 per session or
5,000 per policy period
17
Credit Card Indemnity
1,000
18
Corporate Events Cover for Family AD
25,000
19
Corporate Events Cover for Family –
Medical
1,000
Classification of Occupations in Malaysia
Classification of Occupations is commonly used by insurance companies for risk sorting and premium rating purposes. This applies to both individual insurance and group insurance policies.
For further details on insurance occupational classes for group insurance in Malaysia, see here.
AIA Group Personal Accidents in Malaysia
AIA Group Personal Accident insurance plan provides financial support to the named beneficiaries in the event of injury, disability or death due to accidents.
To know more about AIA Group Personal Accident coverage, read here.
Frequently Asked Question On Chubb Group Personal Accidents in Malaysia
What is the age limit for the insured person?

The insured person must be aged between 16 years old and 80 years at the date of inception.
What is the duration coverage for Chubb Group Personal Accident insurance?

The duration of the cover is one year. The company or organization needs to renew the insurance coverage annually.
How do I claim Chubb Group Personal Accident insurance?

The insured member can contact Levine Lee, or our partner at Stable Vision GI Sdn Bhd's sales staff to submit the Group Personal Accident insurance claim.
Can I cancel my policy?

The insured member may cancel your policy by giving a written notice. Upon cancellation, the insured member is entitled to a refund of the premium based on the scale of short-period rates.
What are the major exclusions under this policy?

This policy does not cover:

Intentional self-inflicted injury and suicide
Any form of disease, AIDS
War
Provoked murder or provoked assault
Committing or attempting to commit any unlawful act
Childbirth, miscarriage, pregnancy
The policy is underwritten by Chubb Insurance Malaysia Berhad, Registration No. 197001000564 (9827-A). Chubb Insurance Malaysia Berhad is licensed under the Financial Services Act 2013 and regulated by Bank Negara Malaysia. Please refer to the policy wording for the full details of benefits, terms, and exclusions that are applicable. The information provided in this content is a brief summary for quick and easy reference. The exact terms and conditions that apply are stated in the policy wording. For more information on this product, kindly request a copy of the product disclosure sheet from our authorized Agent, Stable Vision GI Sdn Bhd.
Learn more about Chubb Group Personal Accident
To learn more about Group Personal Accidents, get in touch with our partner Stable Vision GI Sdn Bhd's sales agent.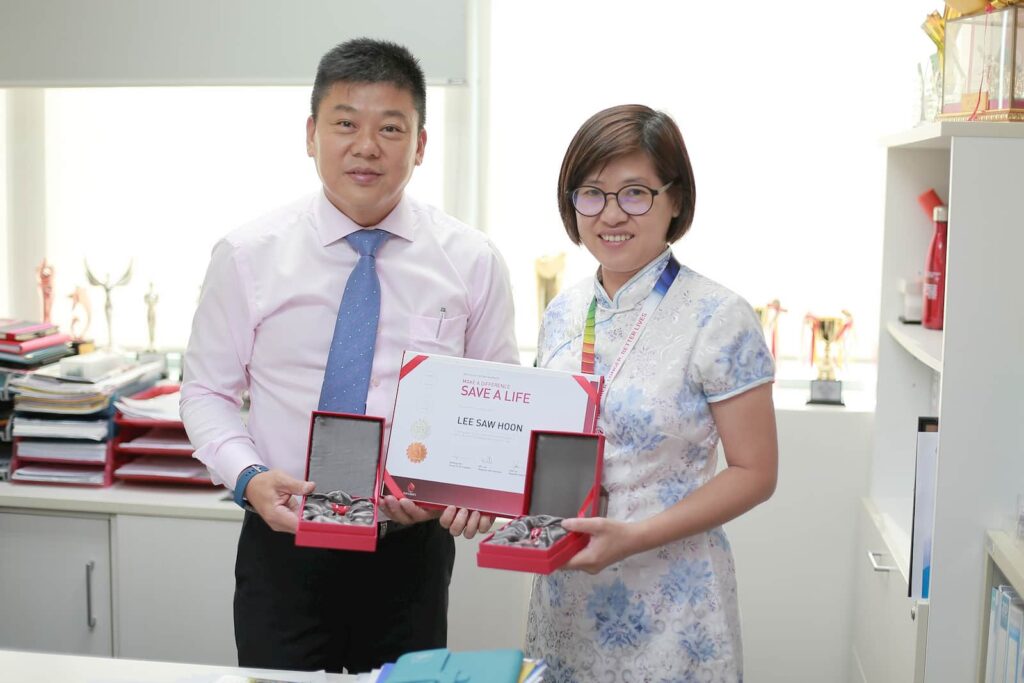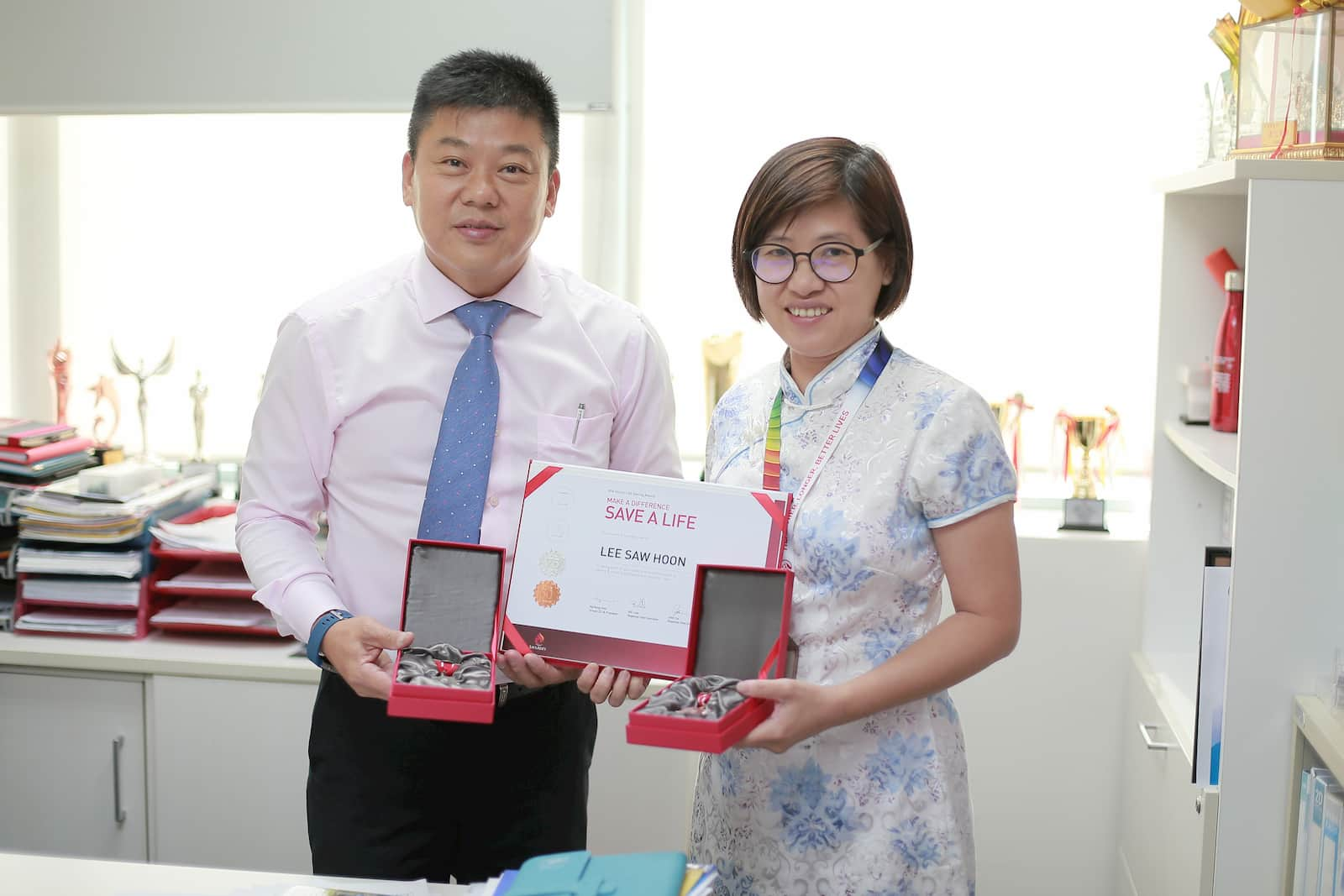 Levine Lee has over 18 years of working experience with AIA and ING Insurance. She is an expert AIA insurance agent and life planner for AIA in Malaysia. Contact LEVINE LEE, at +6012 684 0948. She can work with you to create the best plan to meet your employee benefits program and group insurance budget plans.
Or send in the form below for Levine to call you to scope your needs for a quotation.
---

At Red Cover Life Planning, we emphasize our people- helping them grow, expanding their abilities, and discovering new opportunities. Join us now to be part of our team and story.
---
Latest posts by Levine Lee
(see all)