Do you know what to do when a family member passes away without a will?
Do you know you can choose between high court or land office in the application of Letter of Administration (LA)? For these two options, do you know the pros and cons and the different processes involved?
Join RBS with our panel lawyer, Joshua Kuan from Joshua & Associates to enhance your knowledge in this matter.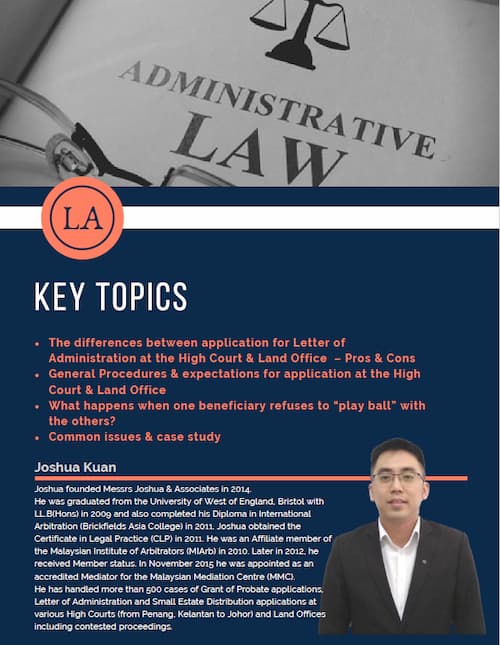 We are young once. We get old once. Death comes at any time. Plan for death carefully especially for your loved ones peace of mind. Call Levine Lee now for a better understanding of plans that protect your legacy and your loved ones.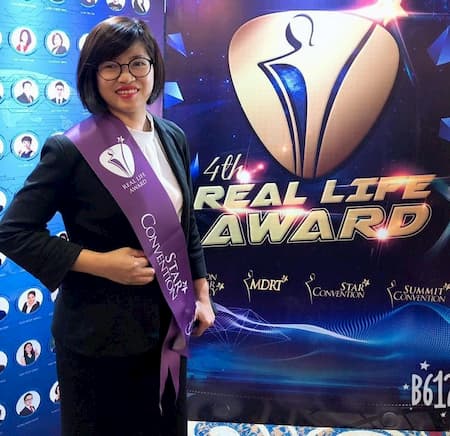 Levine Lee is an expert AIA insurance agent and life planner. She has over 14 years of working experience with AIA and ING Insurance as an insurance agent and life planner.This makes her efficient and effective to manage clients for AIA Group Insurance Plans, AIA Life Insurance and AIA Takaful policies.Based in Kuala Lumpur (KL) in the Klang Valley in Malaysia, Levine serves her customers all over Malaysia.And also corporate clients from overseas for their operations in Malaysia.
Latest posts by Levine Lee (see all)